First Time Discount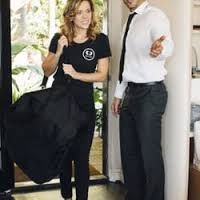 When you're traveling and need a 5 star massage, I suggest downloading the app https://www.soothe.com/ for mobile services to be delivered within an hour. You can also request me if you are in South Florida and it's your first time using Soothe.com's app. Using my $20 Referral code DSSDZ will give you a discounted $20 off your massage.

You will then be given YOUR OWN Referral code that will give you a FREE massage after 5 referrals.
Soothe has therapists in the USA, UK, Canada and Austrailia. It is the largest "Uber" for massage service currently in these locations:
Atlanta, Austin, Baltimore, Boston, Charlotte, Cape Cod, Charlotte, Chicago, Cincinnati, Cleveland, Columbus, Dallas, Denver, Detroit/Ann Arbor, Gold Coast, Hartford/Coastal Connecticut, Honolulu, Houston, Indianapolis, Inland Empire, Jacksonville, Las Vegas, London, Long Island & Hamptons, Los Angeles, Louisville, Manchester, Melbourne, Memphis, Miami/ Ft. Lauderdale, Milwaukee, Minneapolis, Napa Valley/Sonoma County, Nashville, New Orleans, Norfolk/ Virginia Beach, New York City, NYC Queens, NYC Staten Island, NYC The Bronx, Northern New Jersey, Oakland & East Bay, Oklahoma City, Orange County, Orlando, Ottawa, Palm Springs, Philadelphia, Phoenix/ Scottsdale, Pittsburg, Portland, Richmond, Sacramento, Salt Lake City/ Park City, San Antonio, San Diego, San Francisco, Santa Barbara, Seattle, Silicone Valley, St. Louis, Sydney, Tampa, Temecula, Toronto, Vancouver, Washington D.C and Worcester.